edpor68

Add edpor68 as a friend

edpor68 will be notified and will have to accept this friendship request, to view updates from edpor68 and their ratings you must follow them.

Remove edpor68 as a friend



About me
Inquisitive librarian!
About my collections
Fan of late actress Patricia Mattick, love her acting - so talented, unique and awesome She is acting beyond this world, for the angels.
Lists
Recent reviews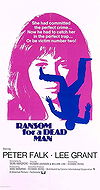 Posted : 1 year, 6 months ago on 29 October 2019 05:37 (A review of
Columbo: Ransom for a Dead Man
)
Great episode, the pilot to the 1rst season, premiered 3/1/1971, starring Peter Falk, Lee Grant and Patricia Mattick.

0 comments,
Reply to this entry
Movies
TV